10 Best Free Oculus Quest 2 Games (Updated 2023)
As VR technology continues to become more immersive and lifelike in 2023 and beyond, some of the best video games to play on Oculus Quest 2 are surprisingly free of cost. Moreover, rather than a host of excellent games being limited to one specific genre like FPS or RPG, the most entertaining free Quest 2 games run the whole gamut of engaging gaming experiences.
RELATED: 10 Best Video Games To Look Forward To In March 2023
As such, there are plenty of excellent options. Whether looking to go fishing, enjoy visceral theme park rides, play competitive poker, or have fun in a game of virtual tag, the most visceral free-to-play Quest 2 games in 2023 offer something for everyone.
10
Bait! Is An Anime Lover's Dream
Fishing games have always been a popular form of entertainment, but Bait! takes VR immersion to the next level. With a visual aesthetic perfect for anime lovers, the VR game tasks players with saving a struggling aquarium by catching rare fish and returning them to be admired by customers.
With more than 60 types of sea creatures and seven lakes to visit, players can customize their fishing rods, lures, reels, bobbers, etc. For no cost, there's even a 4-12 multiplayer co-op mode that includes tournaments and several minigames like rock skipping, boat racing, and other socially interactive missions. While it may seem simple at first glance, Bait! is surprisingly complex but extremely fun and a relaxing way to unwind.
9
Echo VR Is A Great Anti-Gravity Game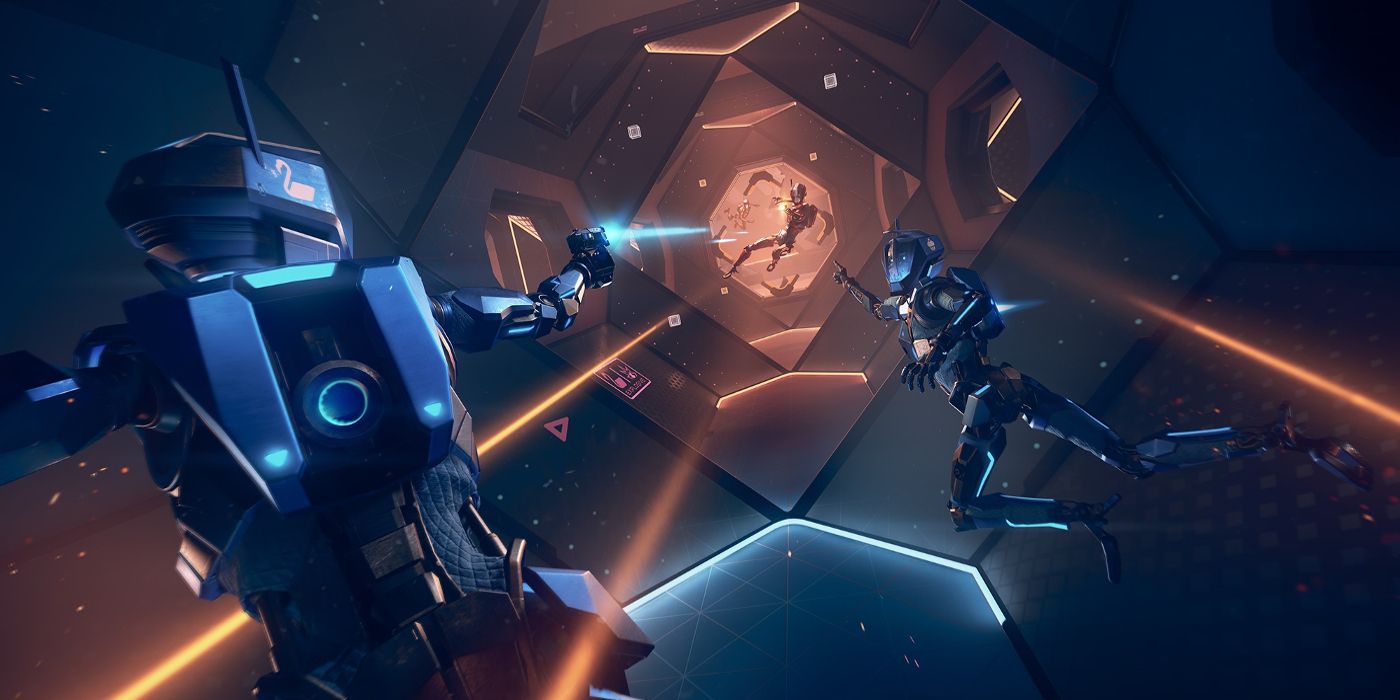 Echo VR is currently the best zero-gravity sports game to…